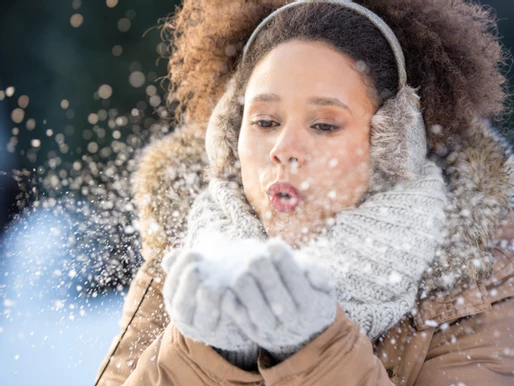 COVID-19, HOLIDAY SEASON AND WINTER BLUES
As the holiday season approaches and the restrictions of socially distancing continue to be in place, it is becoming evident that this holiday season will not be like any other. As therapists, we often gear up to support our clients through the holiday season which is often a challenging time without having the social distancing restrictions in place. We can now say that social distancing is the new norm. The previous depiction of the holiday season as a time to relax, wear cozy sweaters, and sip hot cocoa while listening to Christmas music with family and friends is slowly becoming a thing of the past. This image tends to be the exception for most as many people do not get to see their families nor do they emulate the Christmas that we all grew up seeing on classic Christmas movies. The holiday season can be a time of great stress, isolation and even depression. This is probably going to be the new normal for most people this year as we continue to socially distance ourselves from each other.
We might not be able to spend Christmas like we usually do but there are some creative things that we can do to not feel alone this holiday season such as:
Sharing a meal with loved one- make your favorite dish and drop it off for them and they do the same thing
Decorate a Christmas tree on video call together
Watch a Christmas movie together while on Facetime
Play an online game together over zoom – games like remote sensitivity, kahoot, quiplash
You can also start a new holiday tradition for yourself, like starting a Christmas project.
Being alone during the holidays doesn't have to mean being in isolation, it's important to reach out to friends and family for social connection as this is good for your mental and emotional health.
So why is being isolated such a difficult thing to adjust to?
As humans, we are wired for connection! Brene Brown put it best when she said, we are meant to be inter-dependent. We can survive without others but to thrive, we need to be connected to other people. Have you ever gotten a hug from someone and felt like the weight of the world just disappeared? That is because a hug is an effective way to have your brain release "feel good" chemicals called neurotransmitters. You may have heard of them before, dopamine, oxytocin, serotonin, endorphins? A hug also helps to calm our nervous system and bring our body, mind, and heart back down to baseline. Social isolation negatively affects mind, body, and heart (emotions). Cognizant that we may not be able to give or receive hugs, below are other ways that we can activate the same "feel good" neurotransmitters.
Dopamine (the reward chemical)
Practicing mindful eating – enjoying the smells, textures, colors, and flavours of your favorite foods.
Celebrating small victories – giving yourself a pat on the back for the small things
Engaging in self-care – ask yourself, what do I need? and then try to meet that need through a self-care activity
Completing a task – getting things done helps us feel productive and good about ourselves!
Oxytocin (the love chemical)
Listen to a podcast or music that touches your soul
Give someone a compliment (yourself included!)
Play with a dog, cat, or any other furry adorable creature you can find.
Pay it forward – generosity is the key to oxytocin release that leaves us feeling all warm and fuzzy on the inside.
Serotonin (mood booster)
Practice meditation
Nature walks
Sun bathing – even though it's winter we live in one of the sunniest cities in Canada – enjoy that sun on your face, let the Vitamin D do the work.
Endorphin (your bodies natural pain killer)
Exercise
Watch a funny movie or tv show
Laugh
Dopamine plays a part in our ability to think and plan, it helps us focus, strive and feel pleasure. Oxytocin promotes feelings of love, bonding and well-being. Serotonin is a natural mood stabilizer that helps with sleeping, eating and digestion. Endorphins help reduce pain and maximize pleasure. Doing activities that help balance these neurotransmitters will help to maintain your mental health during these times.
In addition to activating the good feelings from inside, we can also engage in routines that help keep us grounded and organized. Many of us find a sense of comfort in structure and routine. The key is to not be too rigid. Below is an Isolation well-being checklist can help you feel grounded and give you a routine.
Get out of bed at the same time everyday
Take a shower
Drink water
Clean one thing/space
Tend to something growing/living
Be mindful/present (use your 5 senses: what you hear, see, feel, touch and see)
Get one good laugh in
Being in isolation doesn't have to be lonely; take time to do things that bring you joy, remembering to check in on your loved ones and on yourself! Lastly, remind yourself that we are all going through this together. No one is ever truly alone when we are all connected in our shared humanity.
Best wishes and happy holidays !
Article written by Noreen Sibanda, MA
Registered Provisional Psychologist