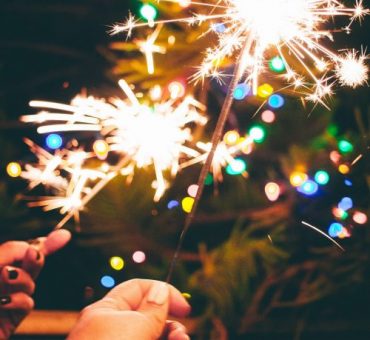 The dark side of the festive seasons
Once December hits,  our senses go into overload. We see and hear Christmas themes everywhere. We smell nutmeg and roasted chestnuts in the air. We taste peppermint in our festive drinks and thus we begin to feel the need to be with family and friends. Some might say, it's " the most wonderful time of the year." This may be true for some but the expectation of a magical Christmas is not the reality for others. 
Although the festive time can come with a great emotional boost as the world slows down, people take time to reflect on the year gone and hope for the best for the coming year. We also need to recognize that one's mental health can be negatively impacted during this season for many reasons. Usually, Christmas itself can be a stressful and depressive time for some people. 
In addition, 2021 has not gone as planned entirely as some of us were hoping we would be back to "normal" by now. It is recommended that we continue to be socially distant from others as new variants of COVID-19 emerge. This is our second Christmas in this pandemic! 
Human beings are wired for connection so we gravitate towards each other. This is because we need each other to feel this connection which helps us to be mentally and physically well. Below are a few things to keep in mind.
SAD short for Seasonal Affective Disorder
SAD is common during this time of the year due to dropping temperatures and lack of sunlight. It is another form of depression that happens during fall or wintertime. On top of that trying to make Christmas perfect can be at an all-time high which adds more to one's stress. About 2 – 3% of Canadians will experience these conditions in their lifetime. 15% will experience milder symptoms and feel slightly depressed without affecting their day-to-day life. 
Feeling isolated (Domestic Abuse/violence)
This time reminds us of the perfect family gathered around the Christmas tree, sharing laughter and eggnog. However, this might not be the reality for some as a home is not always a refuge. Some of the reasons why domestic abuse/violence rise during this time is because of opportunity, consumption of alcohol and drugs, and as mentioned above of additional stress. The family is not only organizing and planning for Christmas, they also have to manage their kids who would normally be in school which can add to more stress with lack of support. Some volatile personalities can be aggravated by the stress of holiday planning and shopping as well as the impact on finances. Abusers tend to consume more alcohol or partake in illicit drugs with being off from work. Both victims and abusers are more likely to be home alone during this time off from work. 
First Christmas after a loss or grief
Christmas is even more challenging as it reminds us of what used to be and exacerbates our loss. We have been hearing more and more people have been experiencing grief this year due to differences in opinion over Covid-19. Many have lost friendships, relationships and have even experienced the death of a loved one. This is very tough and trying for anyone regardless of beliefs, values, and mental illness at any time of the year. However, this disconnection from one another is against our nature and desires especially when it is about our opinions over a matter. Unlike the passing of a loved one which we do not have control over and can only flow through the stages of grief. Choosing to cut someone off who we used to value and even love is tragic just because we disagree. This choice is within our control if we are willing to take responsibility for ourselves. Compassion is the key! Ask yourself if I were in his or her shoes what would I do or how would I feel? I invite you to reflect on what and who brings meaning to your life.  
Tis time for self reflection
The past couple of years have been very challenging for us all without a shadow of a doubt. We have had to adjust to a lot of ups and downs and uncertainty. I believe we need to take some time to remind ourselves of the inner strength that has kept us going. It is not despite our challenges but because of our challenges that we have grown this inner strength. Taking into account all the challenges endured, with the end of this year we can choose to be mindful of how we heal and transform ourselves. I would like to conclude with a quote from Epictetus;
"Remember that for every challenge you face, you have the resources within you to cope with that challenge. If you are inappropriately attracted to someone, you will find you have the resource of self-restraint. When you have pain, you have the resource of endurance. When you are insulted, you have the resource of patience. If you start thinking along these lines, soon you will find that you don't have a single challenge for which you don't have the resource to cope."
Disclaimer– We recognize that not everyone celebrates Christmas but this may apply to all as the holidays are observed in various ways.
References:
Stress Management: Stress, depression and the holidays: Tips for coping, retrieved from https://www.mayoclinic.org/healthy-lifestyle/stress-management/in-depth/stress/art-20047544
Handling Seasonal Affective Disorder during the winter holiday months, retrieved fromhttps://ktxs.com/news/local/handling-seasonal-affective-disorder-during-the-winter-holiday-months
Handling Seasonal Affective Disorder during the winter holiday month, retrieved from https://ktxs.com/news/local/handling-seasonal-affective-disorder-during-the-winter-holiday-months
Seasonal Affective Disorder, retrieved from https://cmha.bc.ca/documents/seasonal-affective-disorder-2/
Domestic Violence and the Holidays: What You Should Know, retrieved fromhttps://womenagainstcrime.com/domestic-violence-and-the-holidays-what-you-should-know/